Are you working hard to lose weight and struggling with remaining surface level fat and cellulite? Do you have loose skin from weight lose or from having children? Do you have stretch marks you'd like to reduce the appearance of? Do you have wrinkles on the face or sun damage you'd like to reverse? Almost all of us struggle with some amount of cellulite regardless of our size and weight and time is never on any of our sides.
If you have found yourself looking in the mirror, focused on an area you'd like to improve, contact me for a consultation. I offer a number of solutions to meet your personal appearance needs.
Injectables
Injectables provide a noninvasive way to lessen the signs of aging and they don't require downtime like surgical procedures. Fillers add volume, alter the contours of the face and fill in wrinkles. I offer an array of options for my clients including popular products like Botox, Xeomin, Belotero, Juvederm, Radiesse, and Kybella. if you suffer from hyperhidrosis (excessive sweating), we can use Botox or Xeomin or a longer lasting solution like Fractora. I will help you select the product that's right for you.
Skin Tightening
Skin loses elasticity over time. Non-surgical skin tightening procedures improve the look and feel of the skin without costly surgical procedures that require downtime. Is there an area of your body where your skin needs a little toning? I am a provider of Ultherapy, Forma, Forma Plus for the body, Fractora Microneedling with radiofrequency heat, and Rejuvapen Microneedling. I will help select the right product and create a treatment plan that is right for your unique needs.
EVOKE
(performed at my Medical Spa 7 location)
Evoke is a hands-free, non-invasive radiofrequency energy treatment that remodels skin and tissue on the cheeks, neck and jawline to reveal more defined facial features and improved appearance.
MORPHEUS8 8
A microneedling device for face and body that utilizes radiofrequency energy to remodel and contour the face and body via subdermal adipose remodeling. This fractional treatment penetrates deep into the skin and fat for a smoother and sleeker appearance.
Eurothread Lift
Utilizes resorbable surgical sutures composed of biodegradable polymers in a minimally invasive treatment to produce instant lifting results. They additionally stimulate collagen for continued tightening and firming over 12 to 15 months.
Body Sculpting
Are you looking to improve the contour of your body by reducing the appearance of cellulite and reducing fat? Do you want to achieve those results without surgery? I can help. My non-invasive body sculpting services will destroy fat cells that lie just beneath the skin without harming the surface of the skin. Kybella and BodyFX are the most common products. BodyFX performs fat destruction and is a permanent solution. I will help you create the treatment plan that's right for you and your goals.
Laser Hair Removal
Stop shaving, waxing and plucking unwanted hair. Laser hair removal destroys hair at the follicle to help solve your unwanted hair challenges permanently.
Facial Resurfacing
Facial resurfacing leaves your skin looking younger and healthier. Reduce the appearance of scars, wrinkles and fine lines. Treat skin blemishes, irregularities, dark spots or small vessels. I offer Lumecca and Fractora as well as a wide variety of peels and skin care products. I also offer Vampire Treatments. This treatment uses platelet rich plasma (PRP) to stimulate new blood supply and enhance collagen and elastin production. These treatments are an option for anyone interested in maintaining more youthful skin, achieving a glowing complexion, reducing the appearance of fine lines, wrinkles, pore size, scars, tightening, under eye fine lines, under eye dark circles or to reduce puffiness and improve a dull complexion.
SCHEDULE AN APPOINTMENT
For a quick response, TEXT or CALL Jena Ruxer at 502-377-8361
4625 Falconcrest Drive
Paducah, KY 42001
MEDICAL SPA SEVEN (PADUCAH)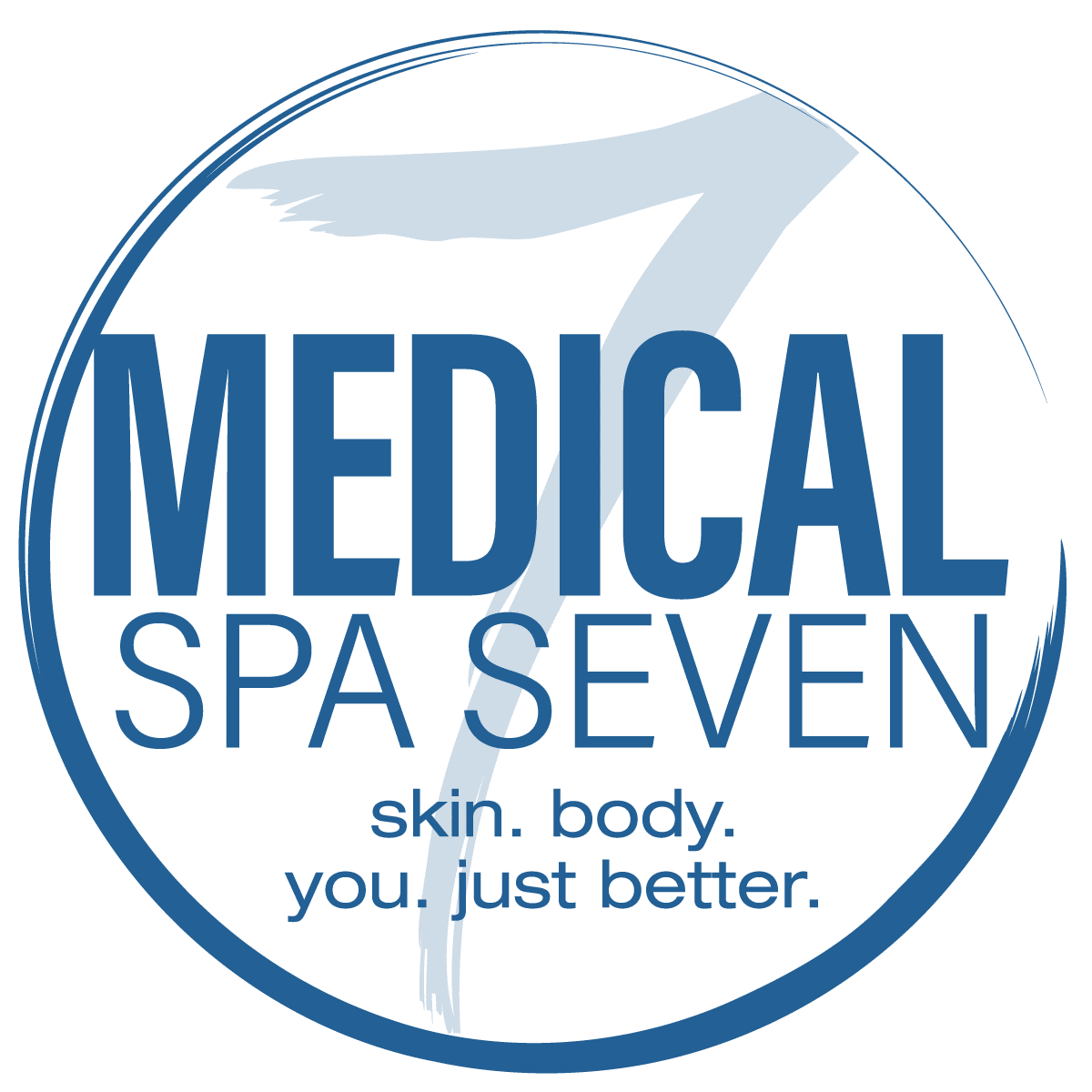 2357 New Holt Rd
Paducah, KY 42001
Schedule an appointment with Jena Ruxer.